On the wedding day, not always pleasant things happen. Sometimes there are beautiful and unforgettable surprises. But in other cases, events occur that lead to the separation of the couple, for example this groom exposing bride's affair.
One of these cases is this wedding where the groom shows something shocking on the wedding screen. He invites everyone to look at the screen, but no one could believe him. The screen showed the bride cheating on her husband with her pregnant sister's husband.
See also: 5th Grader Realizes Bus Driver Smells Strangely, Calls 911 And Saves 30 Kids' Lives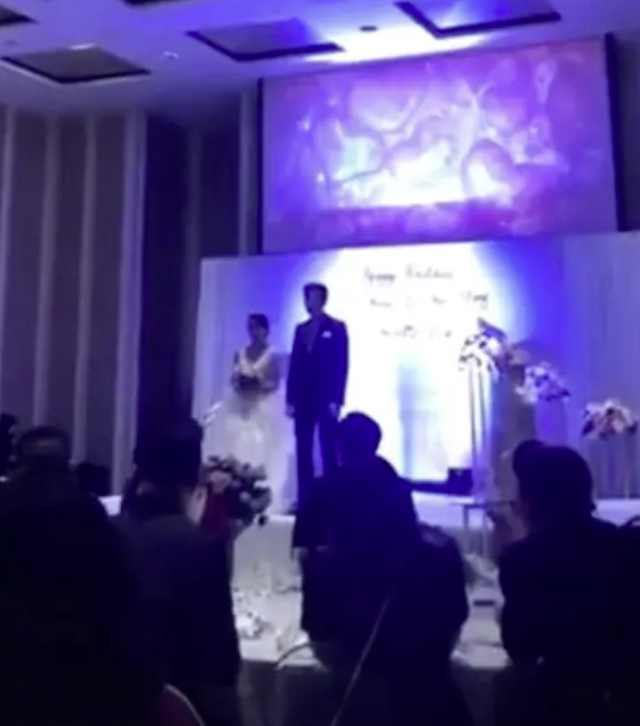 And who would believe it? It didn't take long for the video to spread on the Internet and receive endless comments. The groom chooses to expose his bride on the wedding day.
He knew that his wife was cheating on him and decided to show this to everyone. He thought the bride deserved it. The video was captured in a bedroom, where the bride is seen with another man.
See also: Mom Saves Daughter – She Breaks Pelvis After Fall Five Stories In Florida Condo Collapse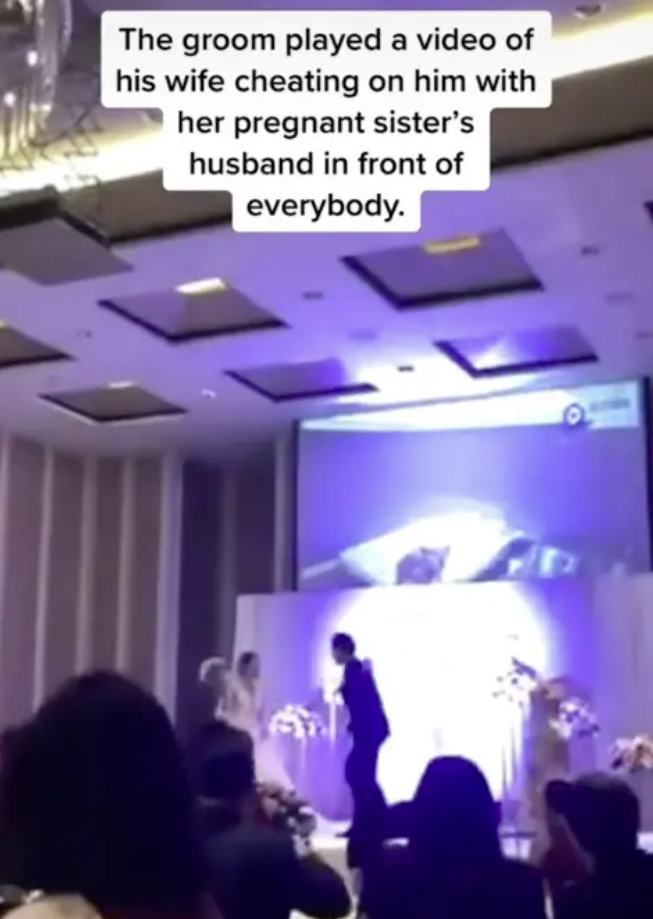 The guests were shocked, but the bride was more shocked. She could not understand what was happening and threw her bouquet at the man. Meanwhile, he shouts saying that they could not deceive him and that he knew everything.
The video of the groom exposing bride's affair went viral
The revenge video was shared on the Internet very quickly and recently received many likes, views, and comments on Tik Tok as well. Many people support the groom, but some support the bride.
See also: This Hero Pilot Saves Everyone on The Plane After Both Engines Catch Fire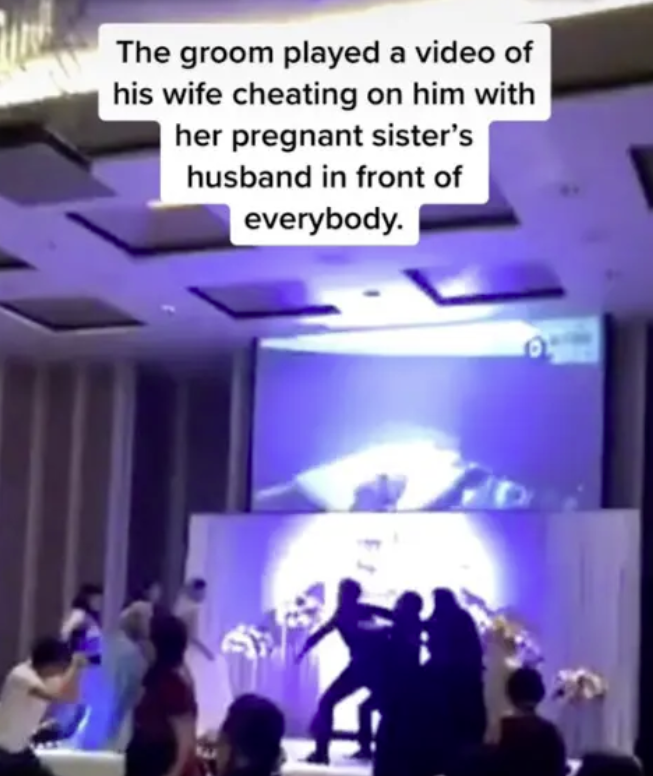 Some commentators wonder why the couple spent money on the wedding when it was going to be ruined. Some commentators give rights to the groom for the action taken.
According to them, the bride deserved this. There are even commentators who agree with this action and say that they could do it if they were in the same situation.
See also: This 28 YO Saves Sister's Baby From Foster Care – Months Later His Heart Is Broken On TV
What do you think about this? Share your thoughts in the comments on Facebook.