The parent-child relationship is a special but also very delicate relationship. Not all people find it easy to be exemplary parents. This requires a lot of work and investment. Some parents want to educate their children in the best way. For this reason, they invest in children's education and entertainment. But this mom abandons her 8 years old son in the gas station.
But it is not always that simple. To educate a child to have good behavior, parents must have patience.
A touching but not at all unusual story happened when a mother abandons her son at a gas station.
See also: Parents Abandon Their 3 Day Old Child, Leave Her a Note Suggesting They Meet in 20 Years
A mother in Indonesia has decided to abandon her child because he was not behaving well at home. She also left a note saying "I'm sorry my child." Everything happened like this because I can't deal with your behavior. I'm very sorry. I'm sorry." She left her son alone at the gas station.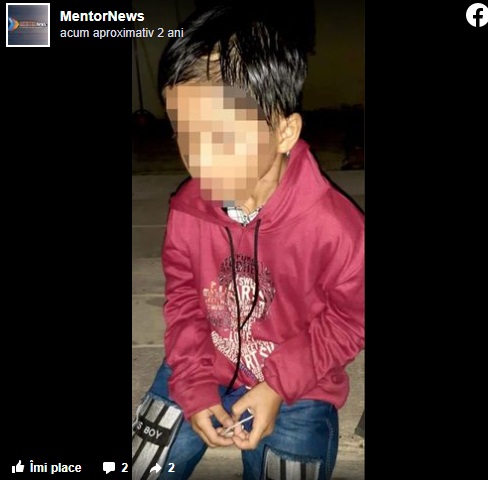 Residents of the area found the child alone and informed the police.
The police saw that the child had been raped and had marks on her hands and neck. The child was abused for a long time by his father. The father used to beat his son whenever he misbehaved or was disobedient.
See also: 9 YO Hears God Telling Her To Look In Bushes, Finds Abandoned Baby
The little child was injured and the doctors were even more convinced when they noticed the boy's injured finger. His father was angry with his son and had pinched his little finger with a pair of pliers.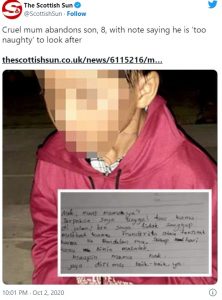 Pelalawan Iptu Police Public Relations Officer, Edy Haryanto says the child was crying and in pain. Also, the children's parents were not together. They were divorced and the mother is trying to protect her son from the violence of her ex-husband.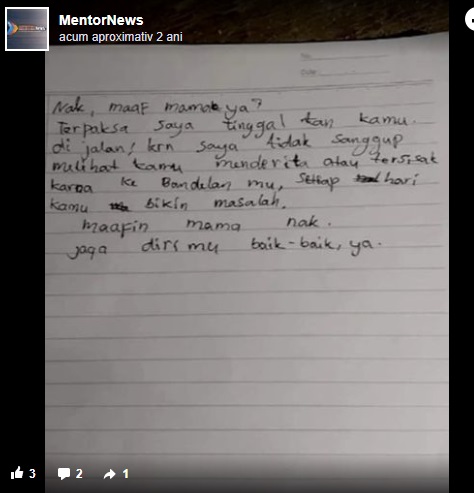 See also: Parents Abandon Baby Born Without Legs—Today, She's A Gymnast Like Famous Olympian Sister
No one has the right to abuse a small child regardless of his behavior. What do you think about this mom who abandons her son? Share your thoughts in the comments on Facebook.