This is the story of a woman named Nikki, whose boyfriend was not happy with what she was wearing and sent her home calling an uber for her.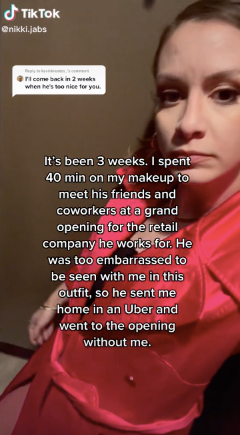 Nikki shared all of this in the TikTok account, pointing out that this is an absolute red flag for a relationship. She said that her boyfriend argued that he would be embarrassed if anyone saw him next to Nikki in the outfit she was wearing.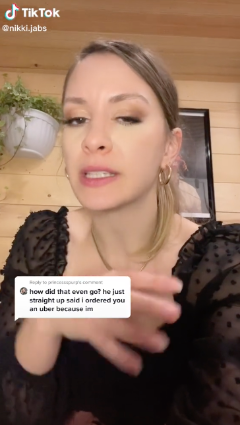 In her social platforms, she also shared that this was not the first time that her boyfriend had said similar things regarding not only her outfit but also her makeup. He liked her more naturally and with less makeup.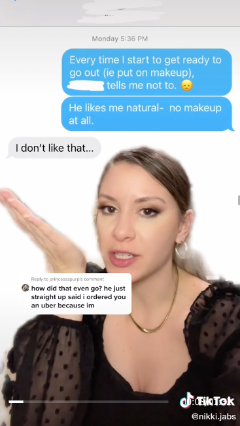 Each time that they would get out, her boyfriend would remind her not to wear a lot of makeup but be as natural as possible. Her friends also thought that this was a weird thing for him to ask her.
One time, they had to go to dinner before an important work event. As soon as her boyfriend saw what Nikkie was wearing he gave her a criticizing look that made her understand he didn't like it. Nikki just couldn't get it off her head and couldn't enjoy dinner anymore.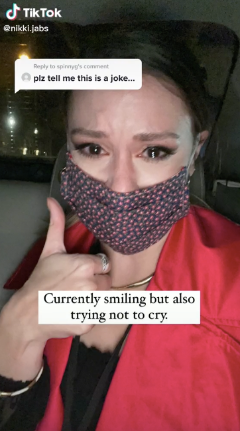 Nikki then told him that she was not going to change her outfit for the event or she was not going at all. At that moment he offered to call her an Uber. Nikki felt very offended, so she took the uber and got back at his place to pack all her things and leave, going back to her van, where she lives.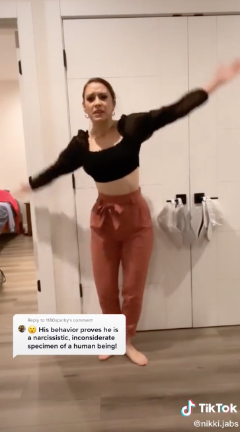 For all of those who didn't believe her story, she also shared photos and videos to show that it was all real. A lot of people supported her but there were others that didn't quite agree with Nikki.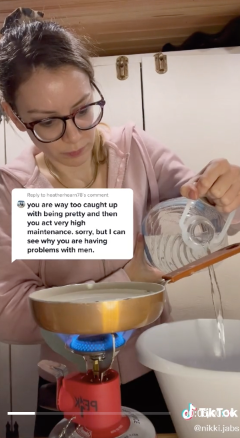 The important thing is that Nikki is now feeling better and out of a relationship that was causing her not to feel good continuously.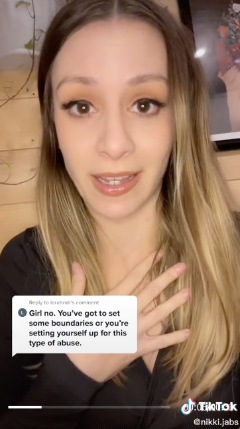 What is your point of view regarding this story? Share your thoughts with us in the comments section on Facebook.