This cute baby learned how to smile in her eight-month. She just woke up and smiled! Since that day she smiled so much and she gave happiness to the whole family. This cute baby loved the attention and smiled even more. Her mother made a trending video saying Ohh I love your smile, the cutest! Can you show me again?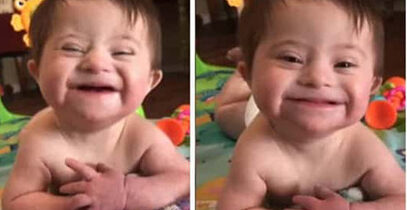 The most innocent, beautiful, and amazing baby. Coming from a baby who struggles with Down Syndrome, is a great treasure. Having a baby with Down Syndrome is a blessing and the mom should share her joy with everyone. We cannot help but smile back when we see this video.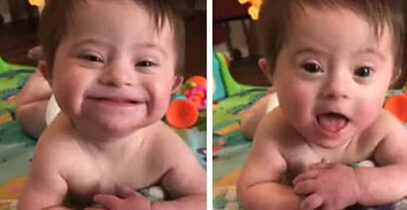 This video had more than 18 million views and 300,000 reactions. It is the cutest one, it can turn your bad day into a good one. The baby lives in Texas, and her family hopes that this video will make everyone appreciate people with Down Syndrome.