These two medical students are being praised for all their learning in the classroom to put in the real world. Heather Duplessis and Lauren Bagneris from Louisiana State University were flying from New Orleans to Greece for a 10-day trip. 
A medical emergency occurred and without any medical professionals there, these two friends volunteered to help.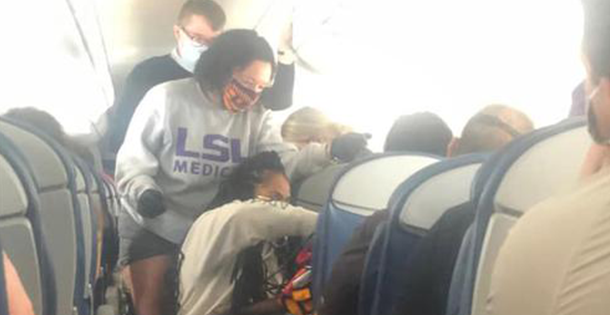 Dyokessus said that we waited a bit to see if there were medical professionals around. After that, we identify ourselves as med students. They were assisted by a doctor in contact. We were at the right place at the right time. 
LSU shared this photo of them and praised their students. They took her BP, blood sugar, and pulse. The passenger was able to recover.
We are happy to help again!
Thank you, guys!