The bag of this 6 YO girl got caught between the doors of a school bus and she was dragged 1000 feet. The footage showed the backpack getting caught in the bus door.
She wanted to free herself but the driver started to drive fast. The little girl was dragged along the street.
She ended up with severe abrasions and nerve damage, and a lawsuit was filed against the driver. She had several surgeries and suffers from post-traumatic stress disorder.
The driver was fired. The attorneys claimed she dragged the child for 1,147 feet. The driver and the school are facing a lawsuit with claims of negligence.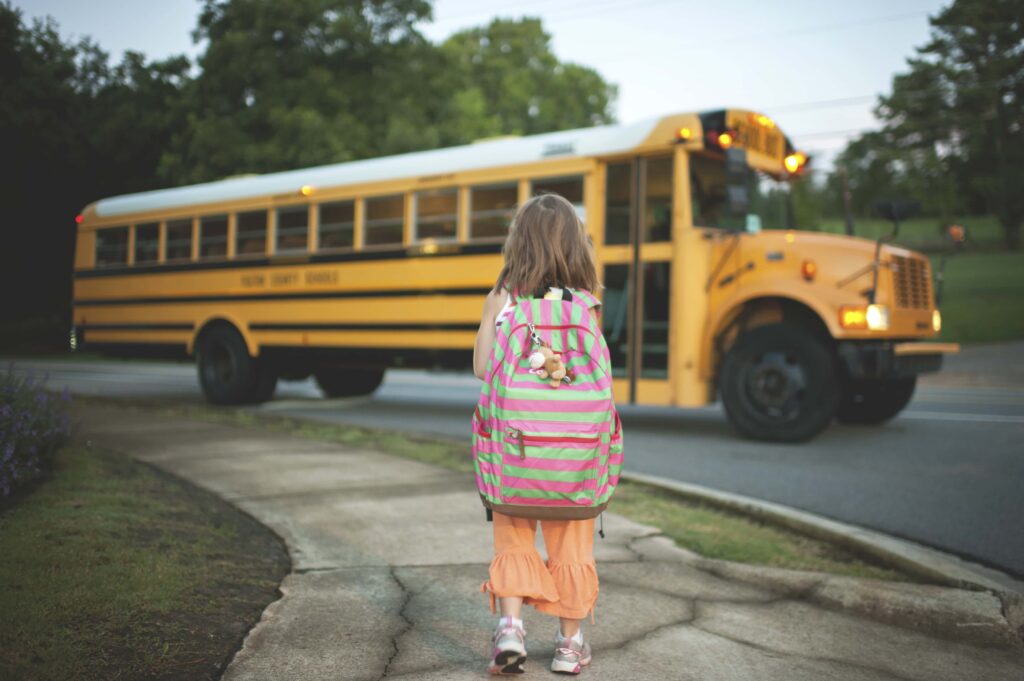 It is one of the most critical moments for a bus driver to check when children get on or off the bus. The little girl had abrasions to 12% of her body, skin loss, and more.
As a safety protocol, you have to wait until kids are 10 feet from the bus, before pulling away.
The terrifying video age-restricted