In a supermarket, shoppers were shocked when a 10-foot python just slid on the Spice Section. According to The Guardian, Hilary Leigh showed the moment when the python just came off a shelf at a Woolworths store.
Helena Alati, a customer that was there buying ingredients for dinner, encountered the python. She just wanted to say hello, said Helena. He must have been bored there.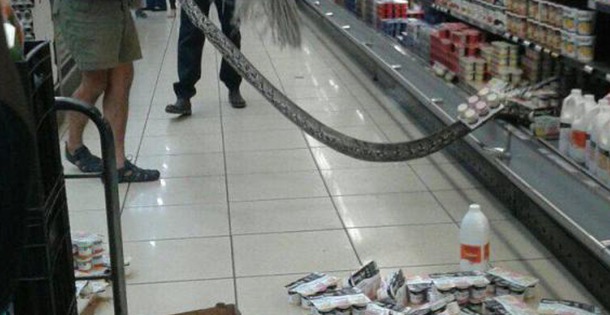 She has been working as a volunteer snake hunter and went to take her equipment to remove the snake from there and take him to a suitable habitat.
She wasn't aggressive, just hanging out not in a defensive position. I am used to seeing snakes everywhere.
© The Guardian