A mother of two has shared with her friends a picture of her daughter soothing her little brother who has leukemia.
The little boy, Beckett Burge was diagnosed with leukemia in August of last year when he was just 2 years old. This is a type of blood cancer that initially starts with the white cells of the blood.
Since his diagnosis, he has been spending long amounts of time at the hospital undergoing chemotherapy.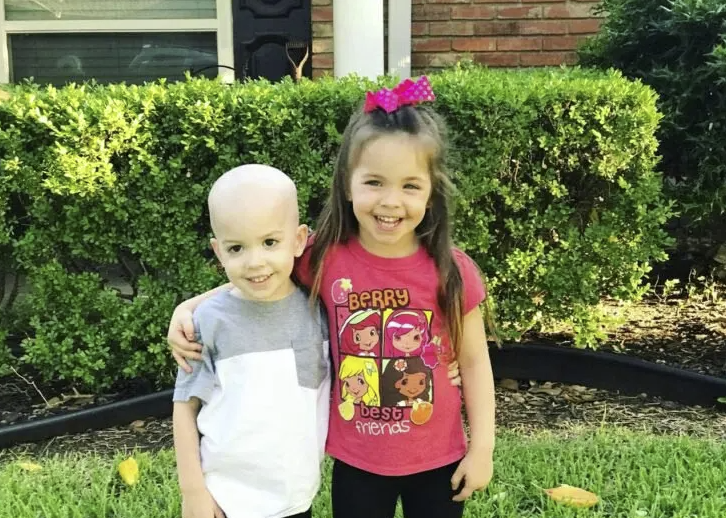 During this tough journey, little Beckett has had the unconditional love and support of his sister Aubrey. Even though she is just 14 months older than Beckett but has been a big support for him.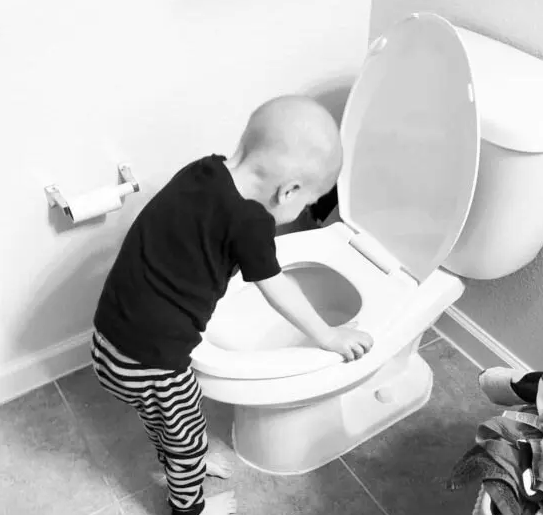 Their mother, Kaitlin who is 28 years old, also shared the fact that the bond between the two siblings has only grown stronger ever since.
They are each other's best friends. Aubrey always chooses her brother before spending time playing with friends.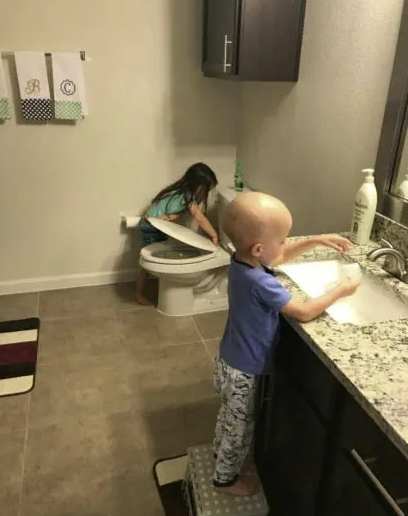 In the picture that Kaitlin shared, Aubrey is seen as she takes care of her little brother who is leaning over the toilet while sick.
Aubrey is there beside Beckett and is rubbing his back and offering him her support. After this, she washed her hands and accompanied her brother to the couch.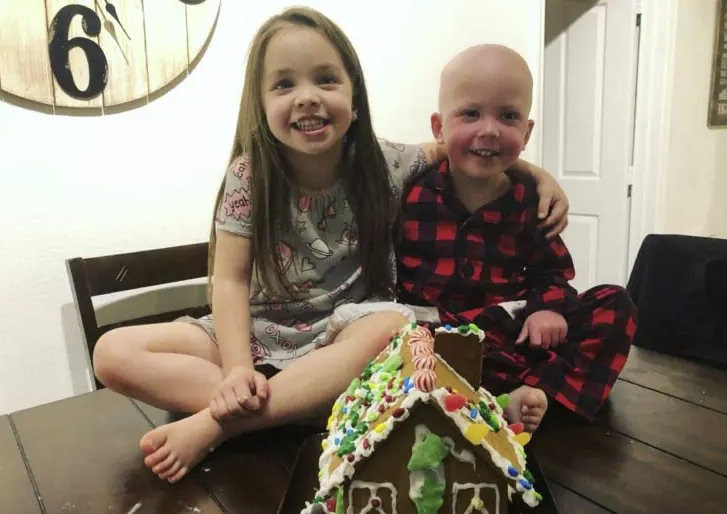 The mother expressed that she is proud of her little daughter and it makes her happy to see the incredible bond that her two babies have created with each other.
Share your thoughts regarding this article in the comments section on Facebook.