A little puppy, an eight-year-old Shih Tzu, who was taken from a store parking lot, is now back in his home. The Tarrant police notified that on Wednesday, the little puppy named Tai was brought to the police station by someone and was then taken home.
Tai was stolen on Monday in the afternoon in a parking lot in Tarrant, at the Food Outlet shop in Springdale Lane.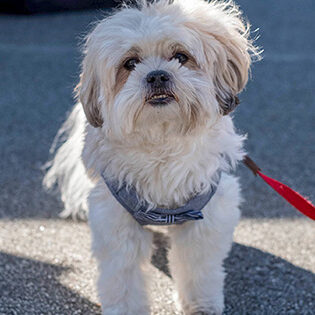 The owner of the dog, says that she had tied him to a pole, outside of the store where she went shopping. When she eventually finished her shopping and went back outside, she saw the dog was missing.
Since Tai was brought back no arrests were made regarding this incident. But the police informed everyone that the investigation is still opened and that if anyone has any additional information, they should call the number displayed below
We hope they soon will find out who stole Tai! Share your comments about this story in the comments section on Facebook.