Leia is a five-year-old Shih Tzu who was nursed back to health after she had lived in very bad conditions in a dirty environment in the back of a property that was raided.
After Leia was rescued, she gave birth to seven little Shih Tzus, two of them were rushed into the vet's office as they were in bad health conditions and unfortunately one of them died.
This happened on a farm in Carmarthenshire. When the Shih Tzu Leia first went into the Hope Rescue center, a few weeks before giving birth to the puppies, she almost couldn't see.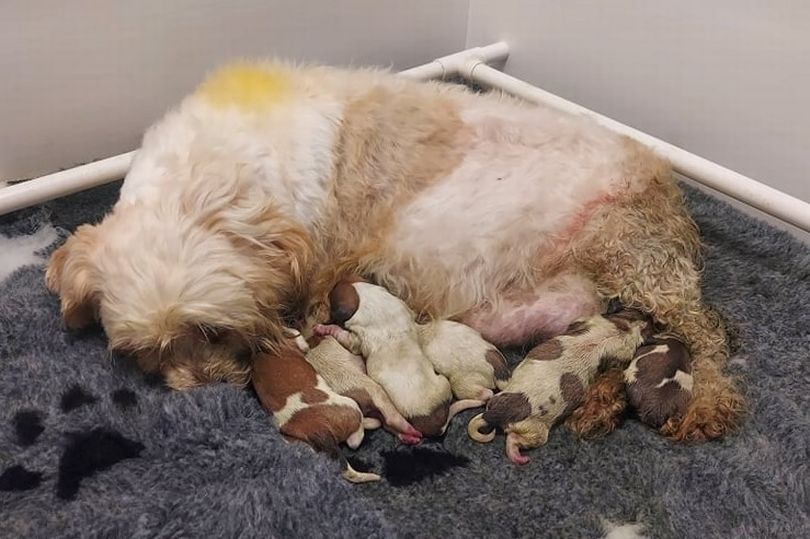 During birth, Leia suffered a lot. This was a result of the bad conditions where she lived before at the puppy farm. Due to overweight issues, Leia struggled a lot to give birth to her puppies.
The weakest puppies were sent to the vet and put immediately in oxygen, but it did not work for both of them. Unfortunately, one of the puppies did not survive. The other one is now getting better as is reunited with his family.
The workers at the shelter said that it was lucky that Leia was taken to the shelter before giving birth because if she had given birth in those terrible conditions may be more of her puppies would have died.
Lei and her little Shih Tzu puppies are now recovering in the Hope Rescue shelter where they will stay until someone decides to adopt them.
What did you think of this story? Share your feelings with us in the comments section on Facebook.