Brandy Bottone a pregnant woman from Texas was so upset after receiving a ticket for using the carpool lane. They gave her a $215 HOV ticket.

The 34 weeks pregnant woman Plano informed that her unborn baby was count as passenger which gives her the right to use carpool lane. She claims that she pointed to her stomach and told the checkpoint when she was pulled over for driving in the HOV lane that her baby girl was into her body.

Bottone explains that the cop said to her that HOV lane requires two passengers which means two people outside the body. The Texas penal code explains that the term individual means a human being alive including an unborn child at every stage until birth.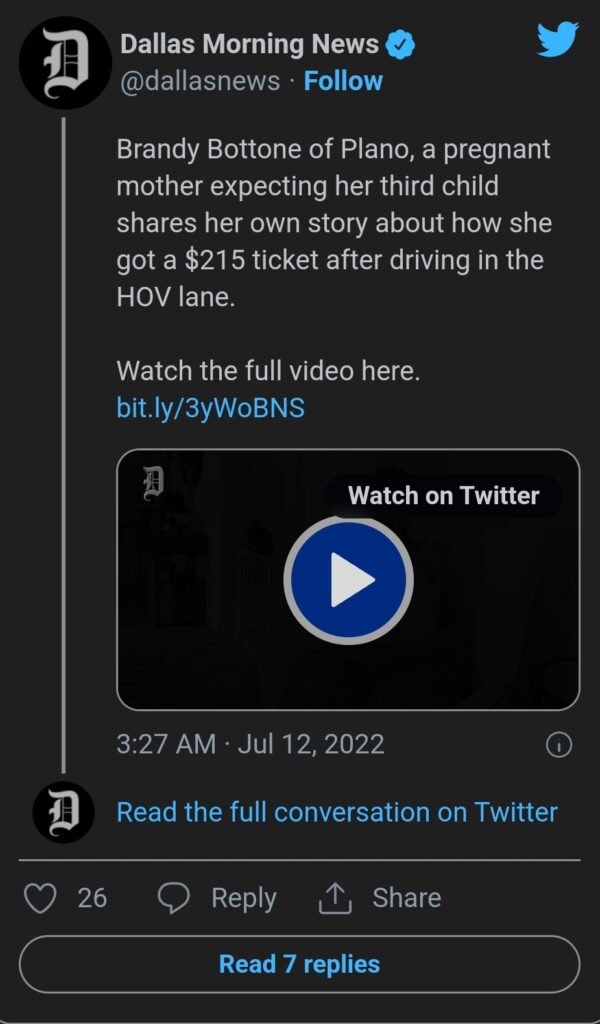 She explains that one officer brushed her off when she mentioned that the child was a living one according to everything that was happening with Roe v. Wade. She also says that is easy to see it.

The officer did not want to deal with that occasion and said that it meant two persons out of the body and took Brandy to next cop who told her that id she flighted it she would likely get dropped.

What made her mad was that on the ticked was written to cause inconvenience and was absurd for her because she was holding a life and she knew it would fall into deaf ears but for her this was shocking.
The president of USA Joe Biden has made a pro-choice support in order to ensure access to abortion.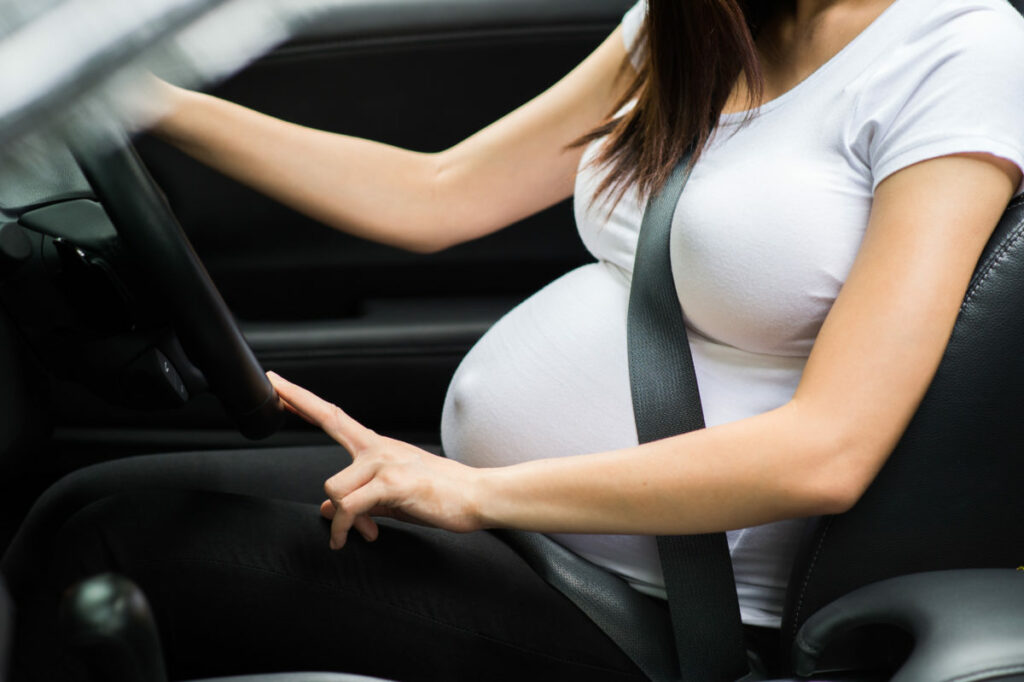 She has started a court and her date is on July 20 and she is ready to fight for it.
Share your thoughts with us. What do you think about this?