The usage of social media has been on the rise these years. It has positive and negative effects. It was created to be a link between families and friends, but it has impacted us negatively and positively in life.
Now anyone has the possibility to share his opinion. A photo was posted by the Sheriff's Department in San Bernardino. It caused mixed reactions with allegations that police are campaigning for specific religious beliefs.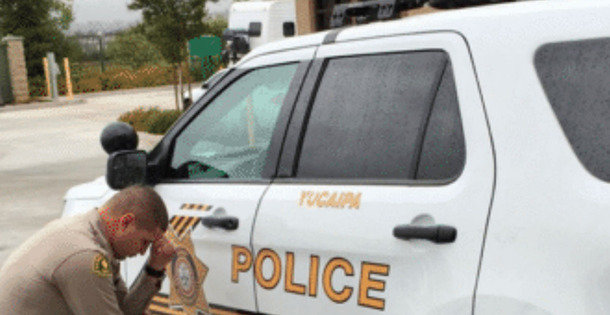 In that post, a police officer was kneeling before the start of his shift. His colleagues took a photo of him and had it posted with this added: "Yucaipa Deputy Wedge takes a moment before his shift to pray for the safety of his partners and the community they serve". 
Noone expected this post to trend in that way. The majority of people praised him, and others commented that the post supported a particular religion in a country where there was freedom of expression. 
What do you think about it?