When we talk about schools, we think about every object and activity held on it. Let's not forget the bullying phenomenon in every school all around the globe. It's a very stressful thing for the kids and even the parents too.
This story is about a boy named Brody, 12 years old, and his yearbook. One day the boy came home to his mom with his eyes full of tears. His book was not signed by anyone except his teacher.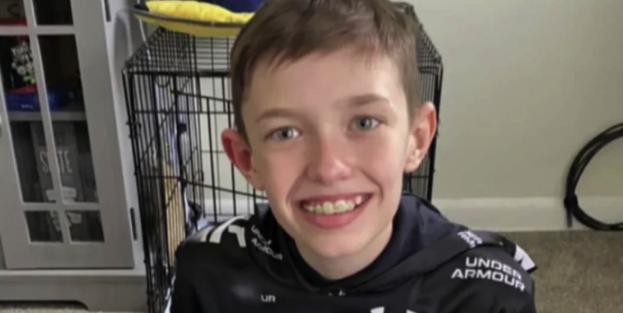 He had asked all of his classmates to write on it but no one wrote anything. Brody wrote himself a message "Hope you make some more friends – Brody Ridder."
His mom posted the book photo on Facebook to a group of all his class parents that her boy's book was signed by two teachers and a total of two students. Her message was clear to the parents "teach your kids kindness".
The next day he called his mom to tell her that now his yearbook was filled with a lot of messages from different students.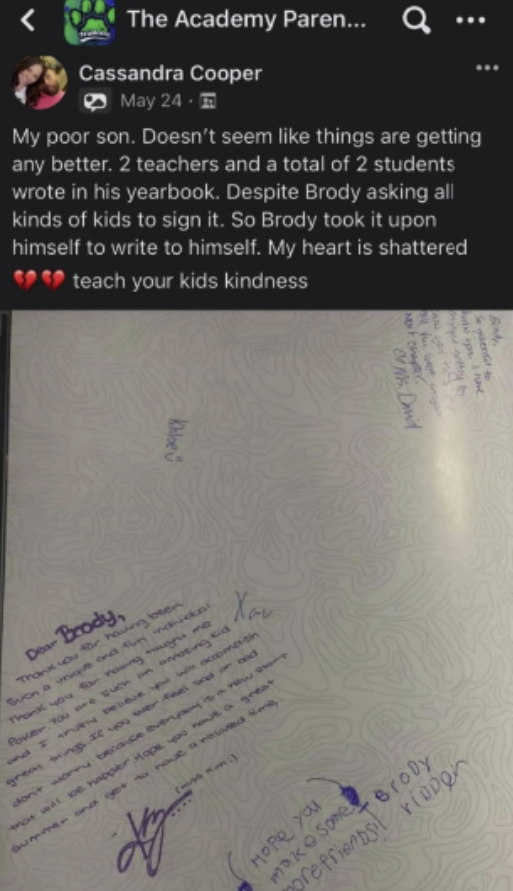 Some of those messages are:
"Brody — you are the kindest little kid. You are so loved. Don't listen to the kids that tell you differently."
"Hey buddy, never changes, never put your head down."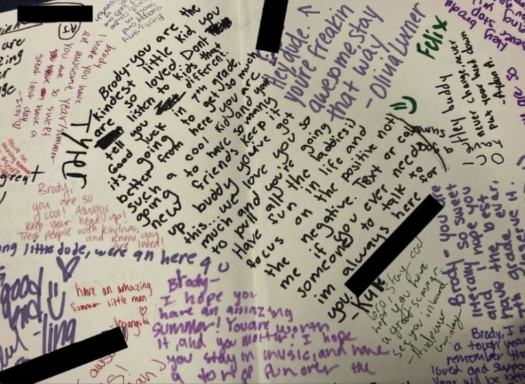 He was so excited to start the new school year with a lot of new friends. As we all know from our school experience, these stories are so real and sad for people to read.
Do you guys think his mom did a good job posting his yearbook picture on Facebook? Share your thoughts in the comments on Facebook.