@lyjones is a TikToker who sparked discussions about whether it's inappropriate or not to look at other people via social media while being in a relationship.
My husband forgot we got a balcony, she wrote on the TikTok video while recording it from the second floor.
The video quickly went viral with more than 1.6 million views and the comment section is filled with all kinds of opinions.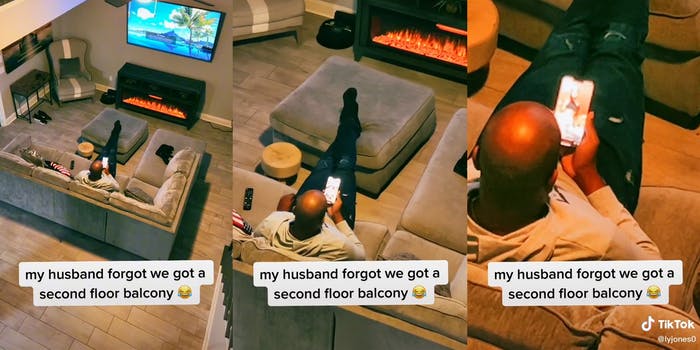 One user said "Divorce, Zero respect."
While one other commented: "Leave him alone, you do not own him." The Tik Toker replied saying "According to my city yes. A lot of people say that marriage it's just a piece of paper. No, it's ownership. When something happens to him, it's mine. It belongs to me."
While others have different opinions.
"Let that man be," said one user.
Another commenter said, "Lol typical man."
What do you think about this? Is it fair to see other women via social media while in a relationship? Is the right for the wife to not 'allow' him to do that anymore?
Share your thoughts in the comments on Facebook.