This mom shared a video of her daughter after her drink was spiked on her first night out. She was unable to move or talk for a couple of hours after a stranger put an unknown substance into her drink. 
Doctors suspected two types of drugs, to paralyse and to knock out. She uploaded a video of her daughter. She wanted to warn all young girls about that. I was thinking, what the hell they gave to her.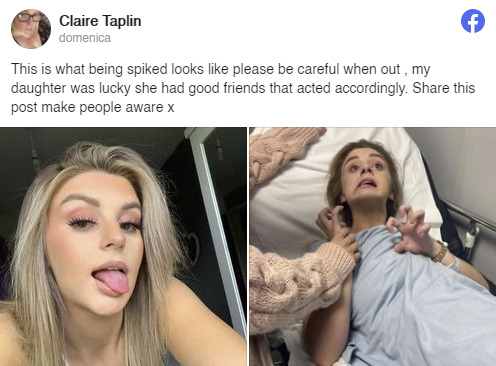 Someone offered her a drink and it was the only drink she had that night. She is fully recovered now after she lost control of her hands and legs just for a couple of sips. 
Police are investigating the case. Millie, we are glad you are okay now!