A mother has shared some disturbing pictures of her baby girl in order to warn other parents not to let anyone kiss their little ones on the mouth.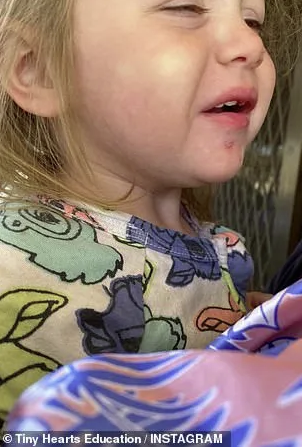 Her daughter got a very serious infection after she was kissed on the mouth by an adult. The infection lasted for about three weeks and it was horrible.
The little 2-year-old girl was in pain for three whole weeks and she refused to eat or to drink anything.
The mother is named Leah Green and she lives in Australia with her daughter Sadie.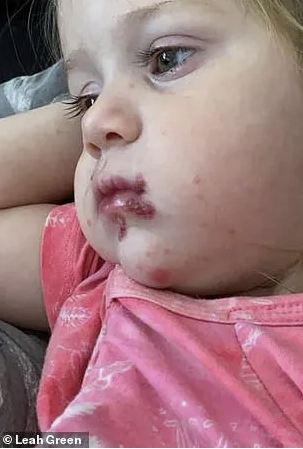 Sadie was kissed on the mouth by an adult and this made her contract a herpes simplex infection.
Little Sadie had an active cold sore and she had a lot of fever during the whole time of about 39C.
She firstly got only two little spots around the mouth but then they spread all over her face. Behind the teeth, the spots were even more terrible.
Because little Sadie had difficulty eating and drinking, this made her lose a lot of weight.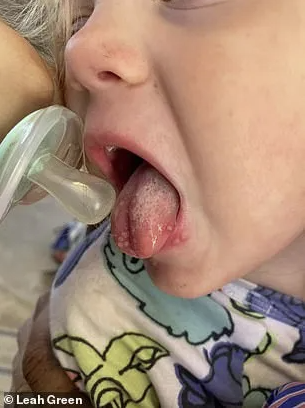 If she were to put anything in her mouth it would provoke a lot of pain and blood.
The mother shared this story and the pictures to try to raise awareness about not kissing toddlers in the mouth.
Share your thoughts regarding this article in the comments section on Facebook.