Since he was a baby, Jaxon Maples, 4 has been obsessed with fans. His parents would put him when crying underneath a ceiling fan to help him calm down, even before they knew he had autism.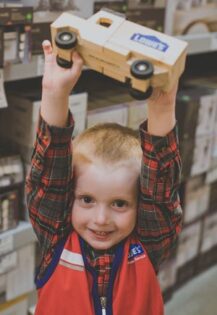 His obsession expanded as he got older. When being able to crawl and walk to the laundry room his obsession included even the washer and the dryer.
Jaxon was at Lowe's one day and discovered the appliance section. Since that time, he insisted on visiting them several times a week.
His mom said that when they do not have time to stop at Lowe's, they plan their routes so they don't pass a Lowe's store.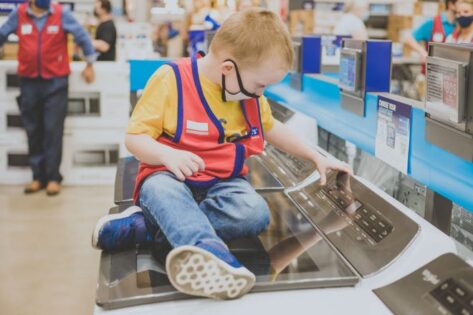 My son was never interested in things other kids are attracted like going to Incredible Pizza or Chuck E. Cheese. No, he wants to visit Lowe's.
A child on the spectrum can have massive meltdowns, and we are happy to know how to calm him down. What we do is get in the car and visit Lowe's.
They reached Lowe's corporate office asking for a red Lowe's vest for their son, Jaxon. Lowe's forwarded their request to the location in Springfield.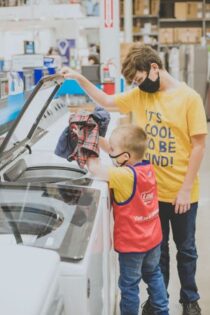 The management team not only ordered a red vest for Jaxon. They made him an honorary associate giving him also a Lowe's bucket full of swags.
Manager Davis said that they tried to make a special day for him and were really inspired by his connection to Lowe's and his story.
We don't know if we had a better day or he had a better day. Jaxon is our little special guy.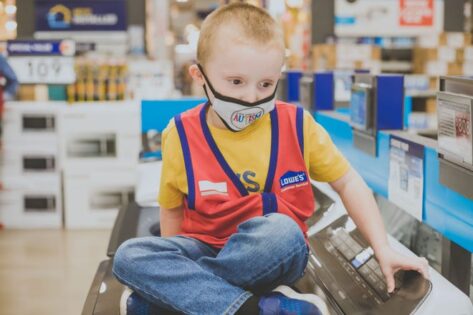 Cramer was the photographer on that day, whose own son is on the spectrum. I have a special place in my heart for families with a child with an autism spectrum disorder.