Most of us when we see people that need help, we would lend a helping hand to them. But some other people think differently, even now due to the pandemics.
Despite that, this Texas family never expected someone would refuse to help an 89 YO.
Maria Kouches shared the video from her doorbell ring camera. The FedEx delivery boy ran up to Kouches home and dropped some boxes on their porch, and hurried back to the truck.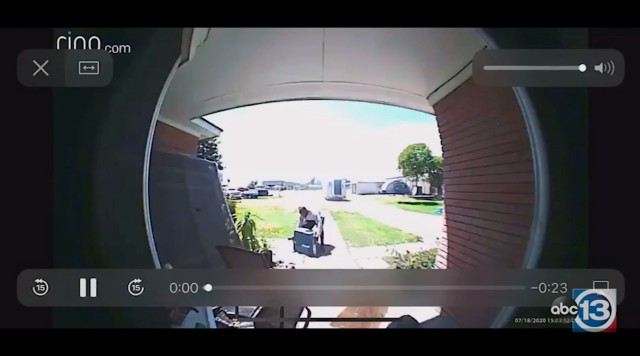 Just seconds as he returned to the vehicle, 89 YO men were heard ask for help. He fell right in front of the door. He has leg issues and dementia. He had been lying there for 15 minutes before the driver came.
Give me a hand, I need to get up, said the old man.
I can't do that, boss, said the driver.
He laid on the ground for 10 minutes more until his daughter came home. FedEx expressed concerns and would review the circumstances surrounding the incident and take action.
Thank God the old man is OK now. What would you have done?