Carson Preece is a 17-year-old student at the Utah Country Academy of Science, who made Isabelle very happy by offering to accompany her to prom.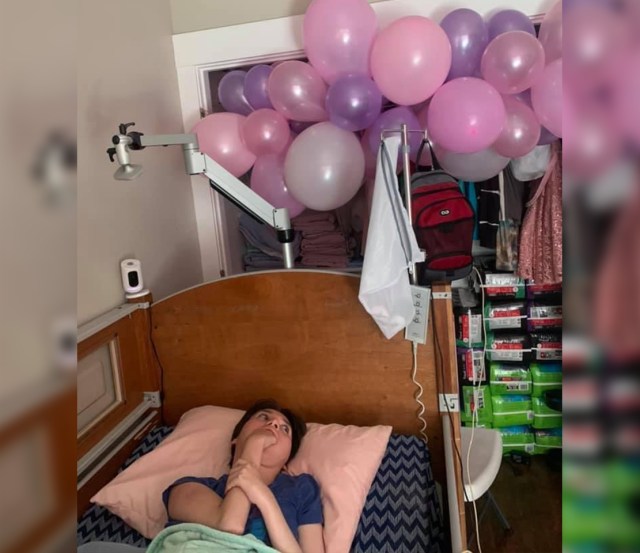 Isabelle, or Izzie, is also 17 years old. She had a disability and is confined to a wheelchair. This makes her have special needs and unfortunately no one wanted to accompany her to prom.
This is why her mother shared a post on her Facebook profile, asking if any of the students would like to accompany Izzie to the party. Trina Preece saw the post and was very touched by it. At that moment her son Carson entered the room and saw his mom had teary eyes.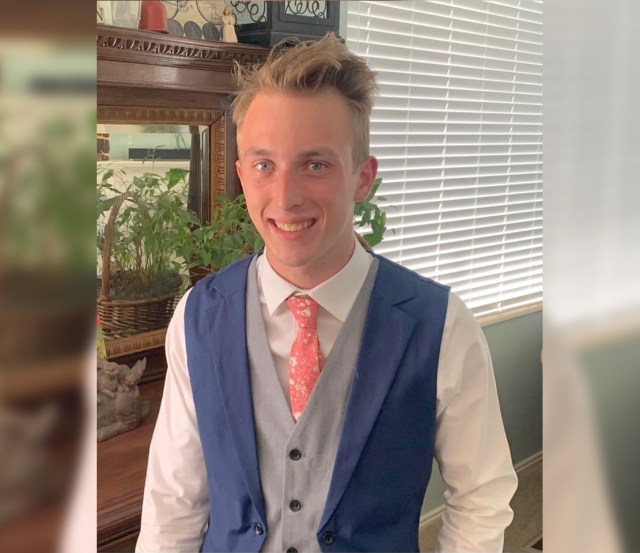 After Trina read the post for him, Carson immediately offered to help Izzie and accompany her to prom. Trina was surprised and extremely happy at the same time. She was proud of her boy.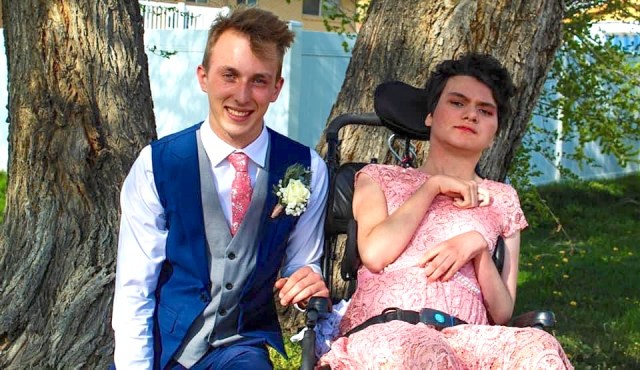 Izzie was also very happy to have Carson by her side. She was also made Dutchess of prom and was given a crown to wear. Carson was very kind to offer his company to Izzi sometime again after the prom.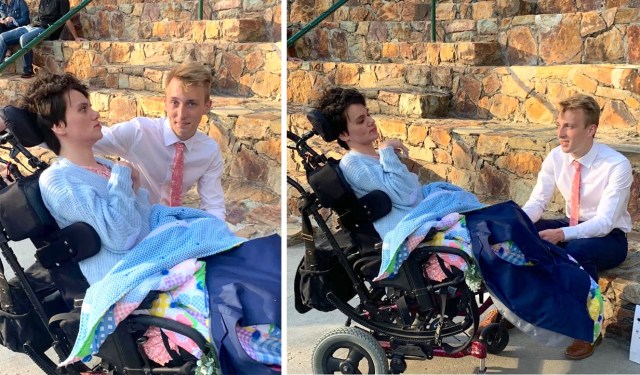 Carson's mom, Trina, expressed how proud she was for her son, through a post on Facebook. She wrote the sweetest and most extraordinary words for her son.
She advised everyone to always choose kindness, in a world that is so full of choices. Carson inspired his mom and also many other people who read this story, to become better people.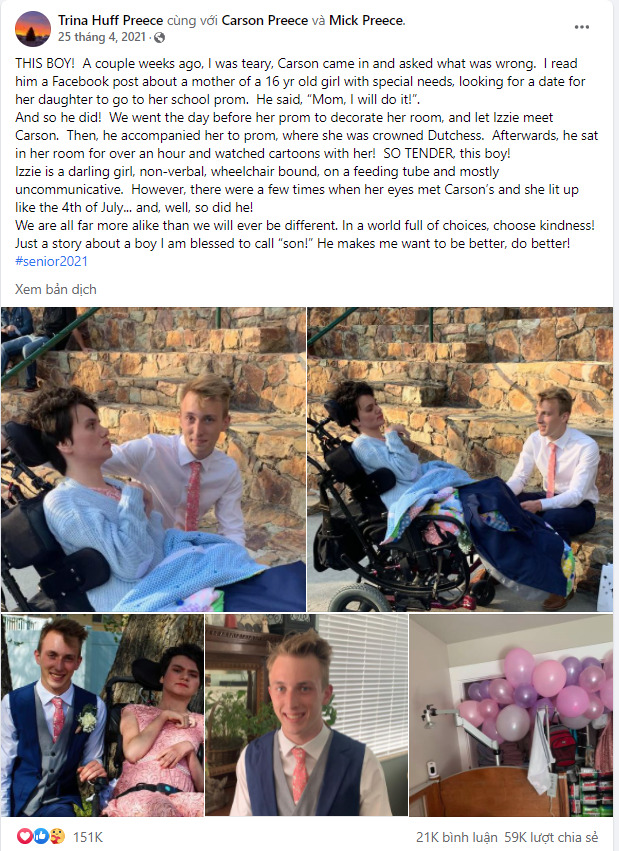 Did you think this story was inspiring? Share your thoughts with us in the comments section on Facebook.