The 6-week-old baby during a baptism ceremony in an Orthodox church in Romania suffered cardiac arrest after his lungs were filled with water.
Immediately after the event, the child was hospitalized in intensive care, with intubated machinery. After the autopsy, 110 ml of water was found in the lungs of the child, which led to his death.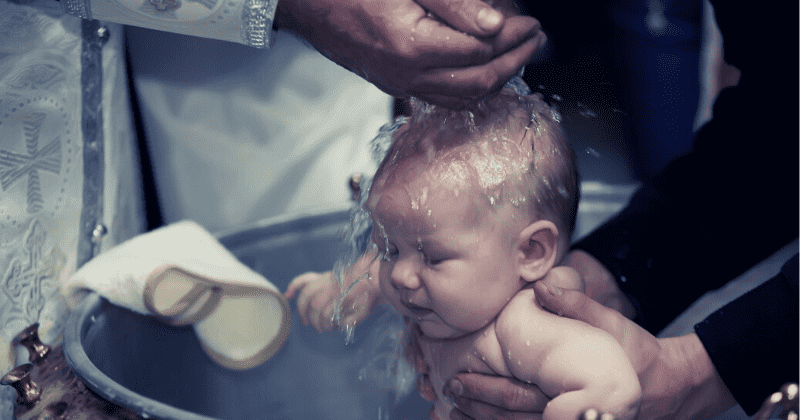 Those who were present at the ceremony blamed the priest as the child cried the most during the baptism. Despite this, the priest did not stop. He immersed the child several times in the water while he was crying and had his mouth open.
And who will immerse you in water when you are in such a situation? Nobody.
Meanwhile, the Church reacted to this case, saying that the case in question will be investigated and so will the priest. His actions were inappropriate to be followed during a baptism.
Vladimir Dumitru launched an online petition to change the rules of baptism to avoid exactly such incidents with children who have health problems. This petition gathered 61,000 signatures. Vladimir states that the purpose is not to avoid baptism but to change the way of baptism.
Some church members agree that this change should be made but the Archbishop of Tomis said that this ritual has been followed for 1000 years and can not be changed now.
What do you think about this type of baptism? Should it continue to be practiced? Tell us your thoughts in the comments below on Facebook.