Our metabolism changes a lot after the age of 40, and this makes it more difficult to stay healthy and fit while we age.
Celebrities have been sharing their ways of diet tips and workout. We are excited to share some of the best ways to keep fit and healthy. 
Eva Longoria (47)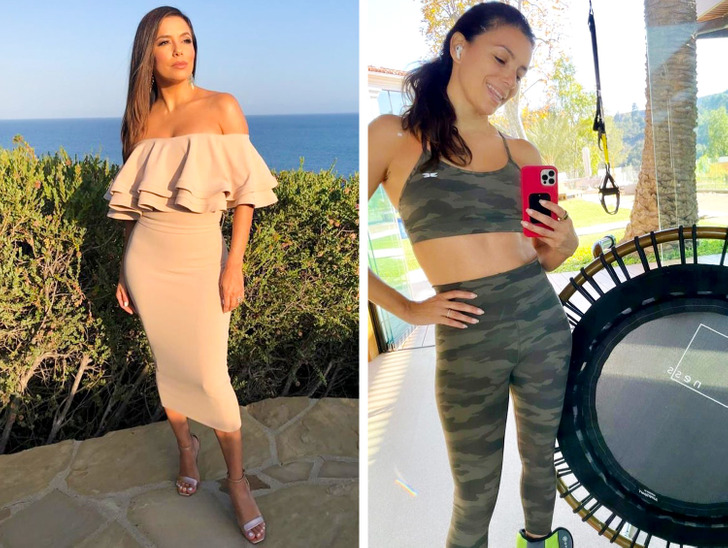 She does a workout everyday and a trampoline set with low impact and not harsh on her knees.
Dwayne "The Rock" Johnson (49)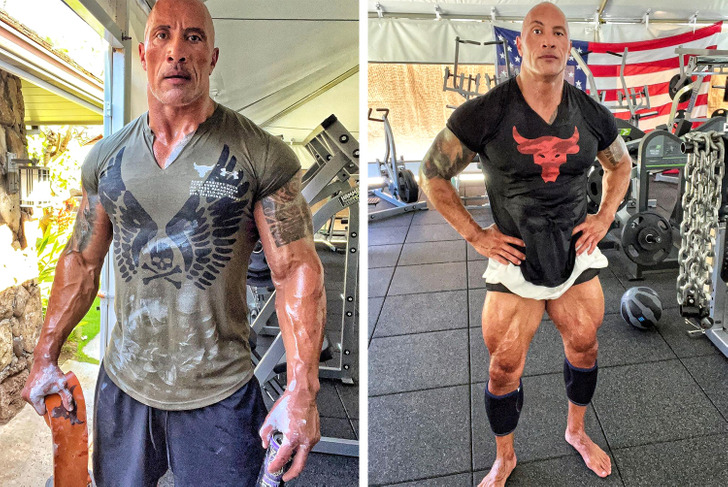 The Rock works hard to maintain his physique. He does split training and works on different muscle groups on each day.
Jennifer Lopez (52)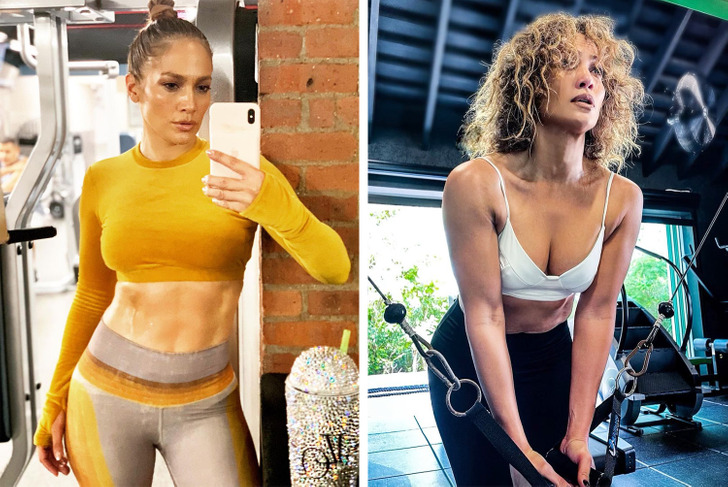 Jennifer Lopez prioritiez her health. She takes care about her sleep, food and exercise. She does platypus walks, lunges, sumo squats, and pilates. 
Hilary Swank (47)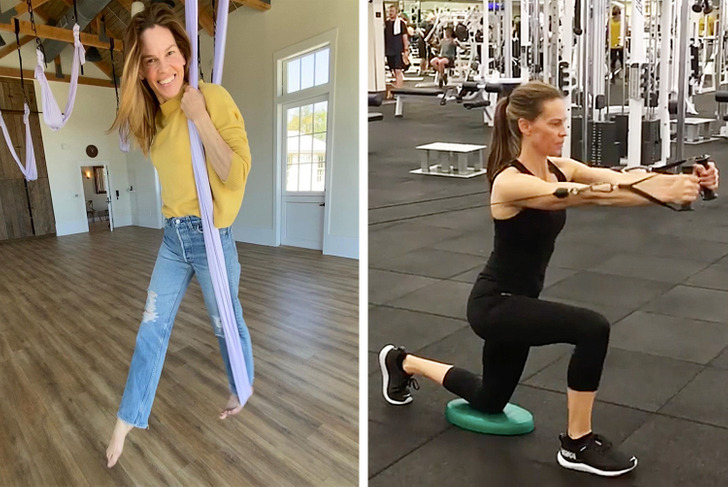 Hilary Swank works out every day and wants to stay flexible. She likes to do resistance training. 
Jason Statham (54)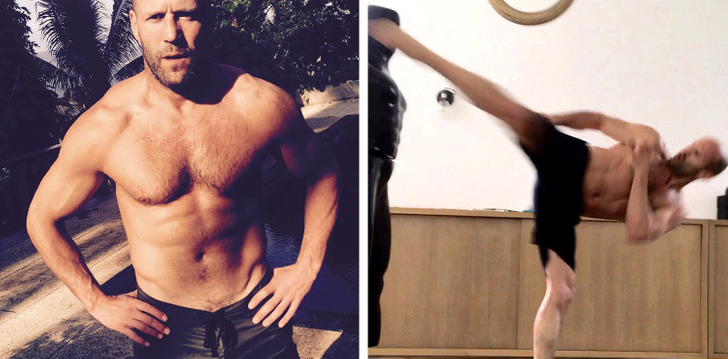 Jason Statham works out with rings and likes them very much. He adapts his workouts depending on how he feels.
Halle Berry (55)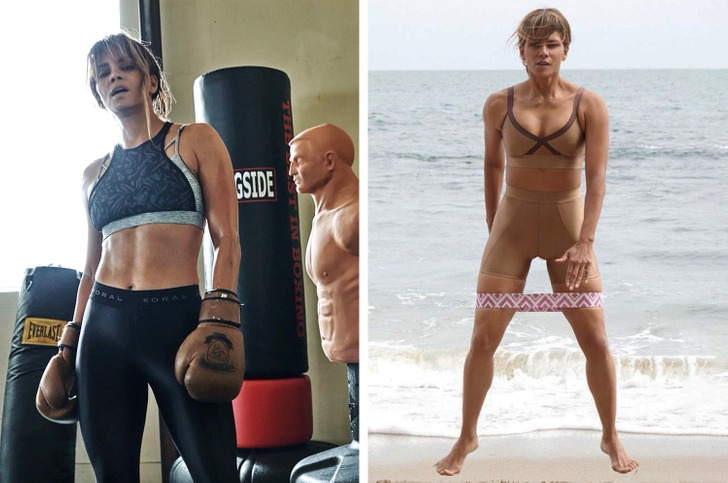 Halle Berry does a lot of workouts from martial arts, to strength training to yoga.
Mark Wahlberg (50)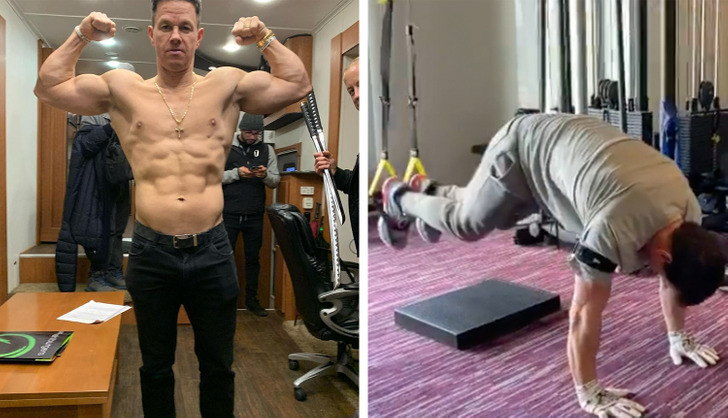 Mark Wahlberg trains five days per week and likes high intensity training. He has a plant based diet and is an early riser. 
Kevin Hart (42)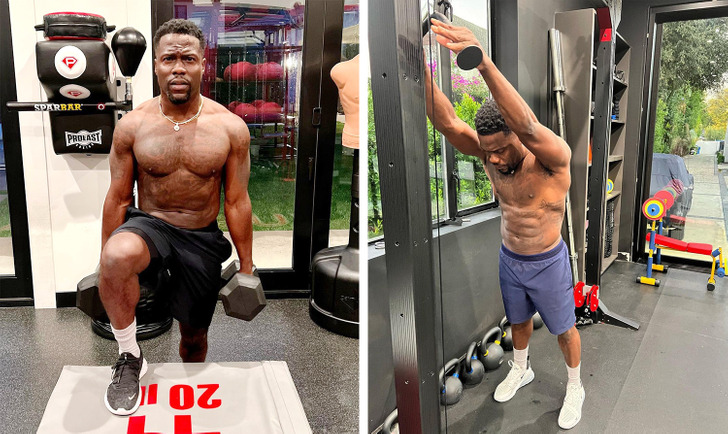 Kevin Hart works out alone. He wants to do the best for himself and not impress others. 
Jennifer Aniston (53)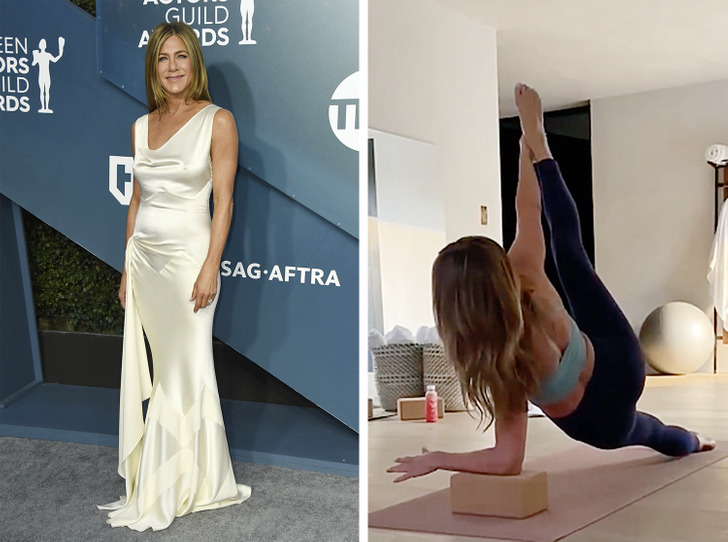 Jennifer Aniston is a health fanatic and has a morning routine. She meditates, makes some coffee, and jumps rope. 
Hugh Jackman (53)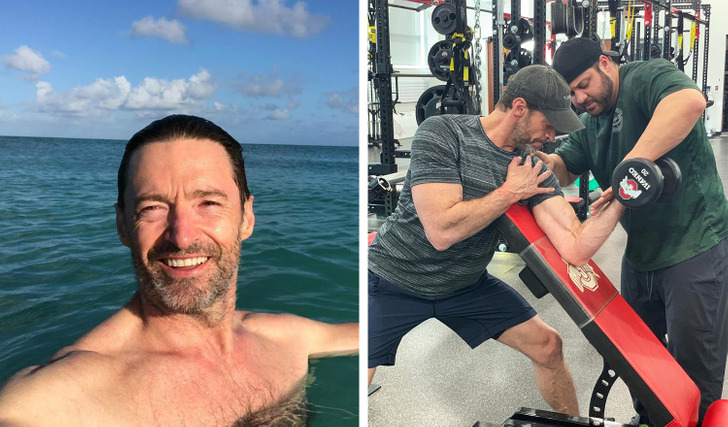 Hugh Jackman goes to the gym in the morning. He likes rowing, push-ups and chest exercises.
Kate Hudson (42)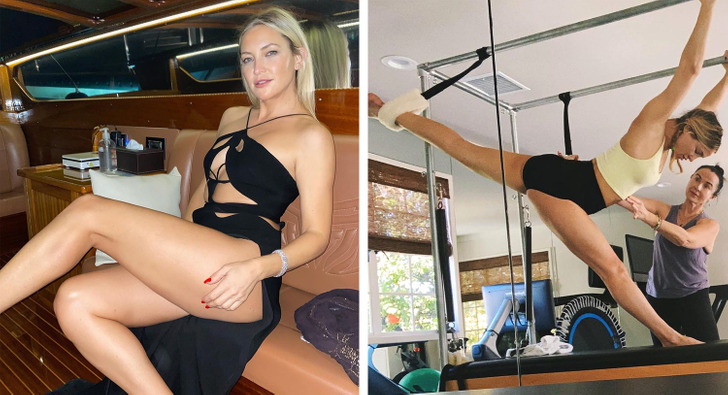 Kate Hudson does intermittent fasting and a variety of workouts such as bike riding, pilates and walking. She also has a healthy diet.
Which one was your favorite? Share your thoughts and experiences in the comments on Facebook.