This video is going viral on TikTok. It shows how Amazon workers are being warned for getting off work 60 seconds before the schedule. He is yelling at the employees for leaving earlier. 
He says 'It's 9:59" and not 10 o'clock yet, you do not have the right to leave their work area if you do not want to get TOT.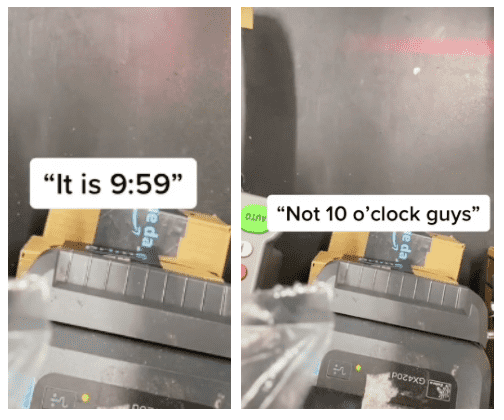 If you are on your way to break, you are getting TOT. Every minute taken of work will not be compensated but treated as a break. So you will not get paid for that minute. 

This video sparked a lot of reactions from people all around the world. Some of them said that workers should start a union for these unacceptable behaviors.
Workers are tracked down to the second. They cannot even use the bathroom. The restrooms are often a 5-10 minute walk from their workplace and it is difficult to go there in a 15-minute break.