Snickers is an 8-year-old Shih Tzu dog who ran off in Ontario on Boxing Day. He has now returned home, making this the happiest day for his owner.
Snickers went missing for three weeks after he ran off from the dog sitter. Chapman, the owner, said that he was devastated when he received the news that Snickers had gone missing.
He says that he did not know where to start searching for his puppy and that he felt very lost. He eventually started by putting up some posters. All of his friends also started looking for Snickers.
Unfortunately, Snickers had some health issues and couldn't get his medicine while being away. This is what most concerned Chapman and all the others.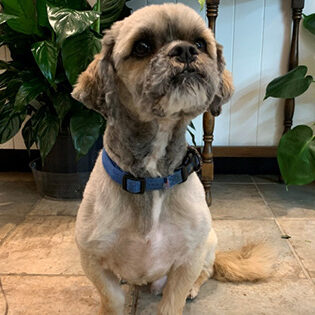 They were giving up hope, given the extreme weather conditions and the fact that the little puppy could not get the medication for his kidney and Lyme disease. One day the temperatures even went at minus 23 degrees.
At that point, they called off the search but the unexpected happened. A young couple had found Snickers running on a road that was around five kilometers away from the place he went missing.
Everyone was impressed and surprised at all the obstacles that Snickers had had to overcome in order to be still breathing after three weeks.
Chapman was sent the picture of Snickers on his cellphone when he was found and he just couldn't believe it. It was one of the happiest days of his life.
What did you think of this story? Share your feelings with us in the comments section on Facebook.