One of the members of Love & Hip Hop, named Apple Watts was hospitalized after a car accident that caused him multiple injuries.
Apple Watts, 36 years old, was driving to Las Vegas with her Mercedes when she collided with a pick-up truck. This happened on Wednesday on L-15.
Her black Mercedes burst into flames after flipping several times. She was unable to get out of the car herself and was helped by one of the passengers that were driving in the pick-up truck.
Her sister Jonelle Lafaye Watts said that Apple's skull was fractured and her spine was broken from the accident. Also, one of her arms was shattered.
Currently, Watts is being hospitalized in Las Vegas at a University Medical Center. She is struggling and fighting for her life.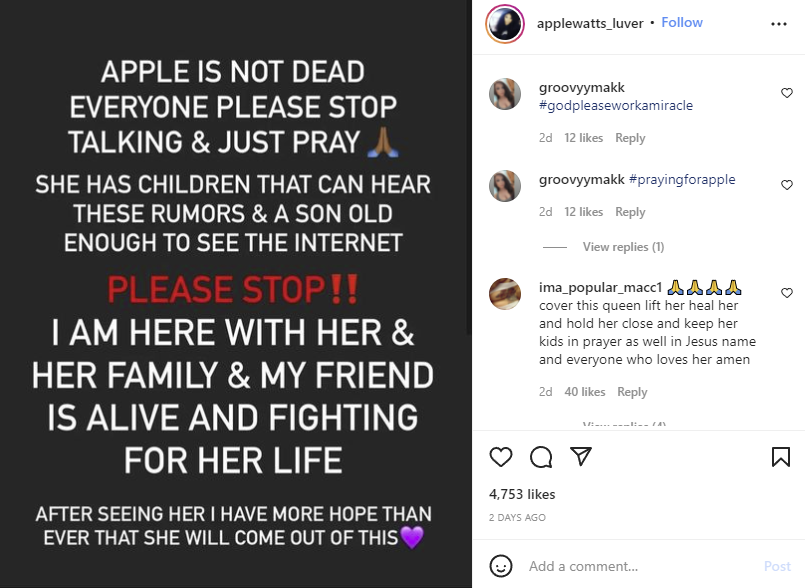 It will be a difficult road towards recovery for Watts since it is one of the most difficult things to do when it comes to regaining the functionality of your body like walking and feeding.
When she was just 21 years old, Apple Watts appeared in features infamous music videos for famous artists like Chris Brown, Ty Dolla Sign, and Future.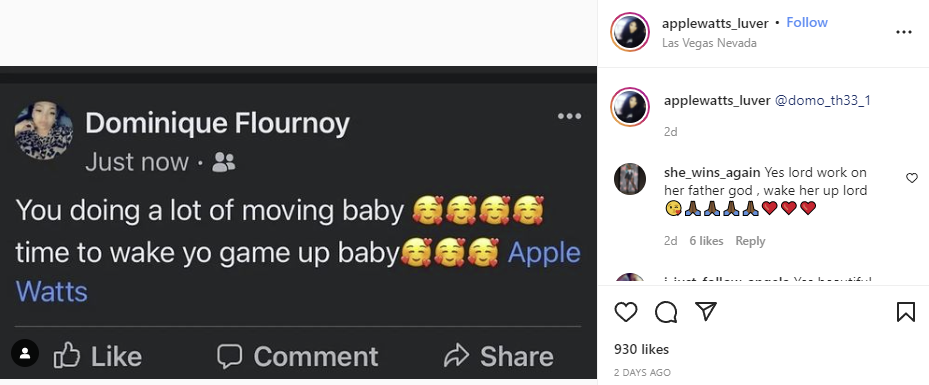 Her career shifted from dancer to music artist and Watts herself has talked about how difficult it is for black dancers to have a career in the industry of exotic dance.
We do not know the reason for the accident yet but the police said that alcohol and drugs are not to be considered in this case.
Her accident is still being investigated and we wish she recovers as soon as possible. 
Share your thoughts in the comments section on Facebook.