Military Police from the 6th Company of the 1st Environmental Police Battalion discovered a clandestine kennel, where several animals were being mistreated.
The Police officers went to investigate a complaint about an abandoned kennel.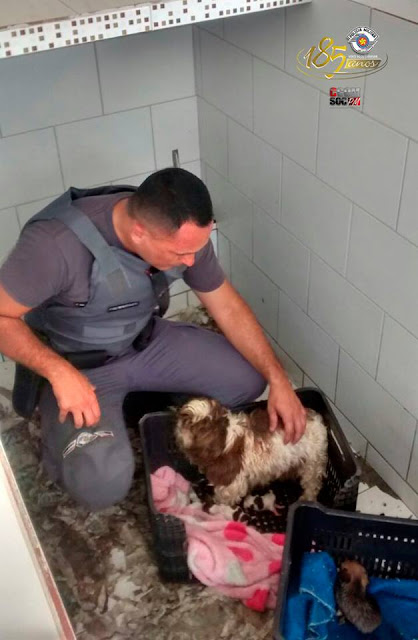 At the site, a clandestine kennel was practically abandoned, still with several dogs kept trapped for several days without food in an extremely unhealthy environment, with many feces and other dogs already dead among the animals still alive.
The owner, known as Michele, was not there.
Thirty-five dogs were counted, all of them in a state of malnutrition, with some already dead, injured, and others blind.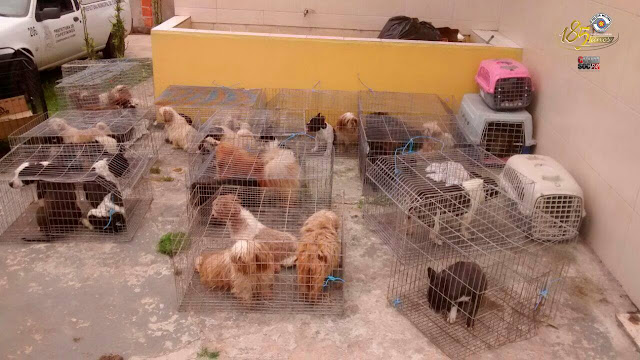 At the scene, a veterinarian formalized the mistreatment in a certificate/report, and then Zoonozes was called, which sent the animals and the UIPA (International Animal Protection Unit), which sent the dogs.
Still at the scene, the Police Delegate attended, who drew up the terms of exhibition and seizure, in addition to the destination.
Among the dog breeds, there were English BullDog, French BullDog, Shih-Tzu, Pug, Pekingese, American Pit Bull Terrier, and Bernese Cattle Dog.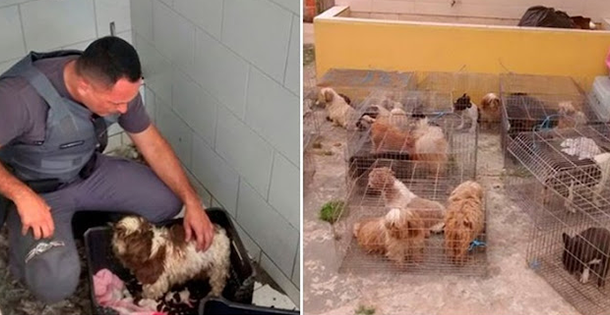 The Environmental Police followed the whole action and imposed a fine, which was aggravated by the death of animals.