Miley Cyrus shared on her Instagram account harrowing footage of lightning striking her plane while she was traveling to Paraguay.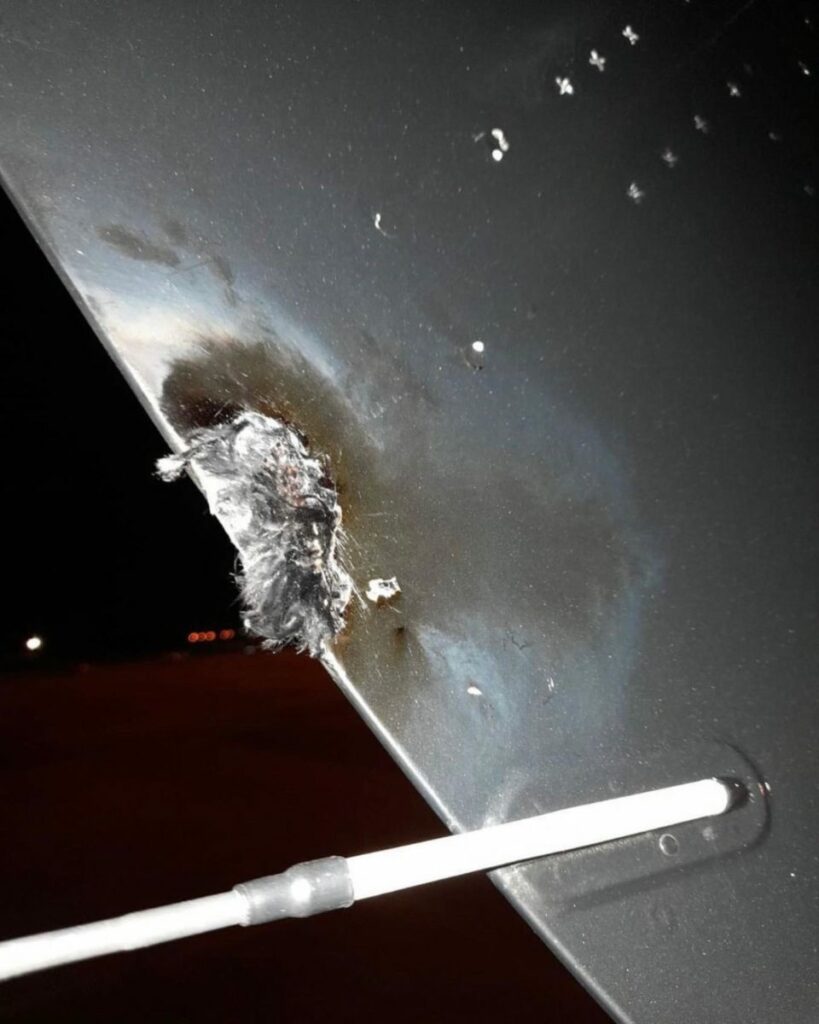 She had an invitation to the Asuncionico festival there. They were forced to make an emergency landing.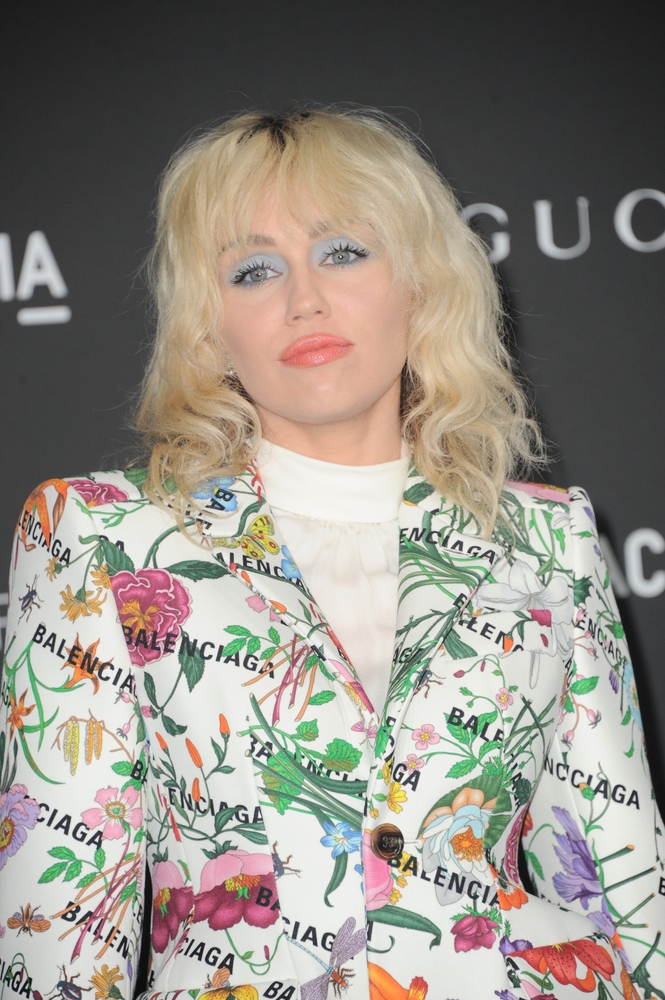 She posted the video saying 'To everyone worried about my flight, my crew, band, friends, and family are all safe after the landing.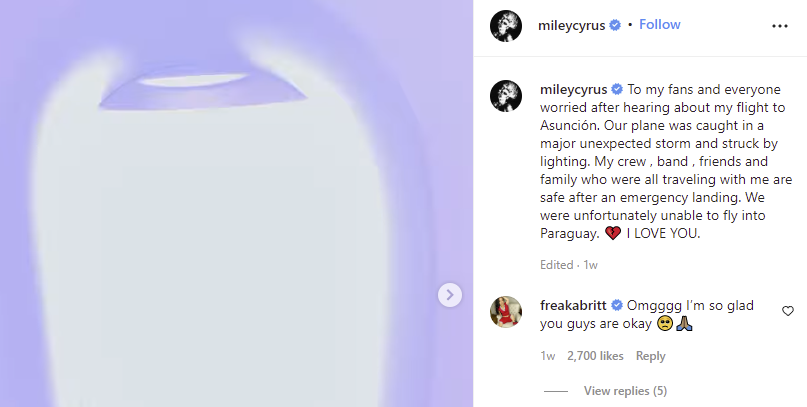 The storm damaged also the place where the music festival was going to set, causing flooding and forcing the organizers to cancel the first day of the festival.
We are very happy that Miley Cyrus is safe after such a harrowing experience.
Kelly was also invited there, but the weather didn't stop him from performing for his fans. He hosted a performance outside of a hotel.
Share your thoughts about this in the comments on Facebook.