Unconditional mother love and sacrifice is a miracle. This story tells about the ultimate sacrifice and bravery of a mother who saved her infant child's life.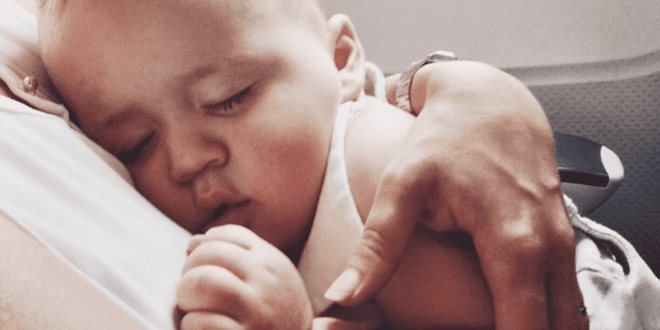 A tragic accident occurred and Mayerly Diaz Rojas and her husband Fabio Grandas were with their son Martin on a flight. The plane crashed and after the search for survivors, they found only one, an infant boy cradled in the lifeless arms of his mother.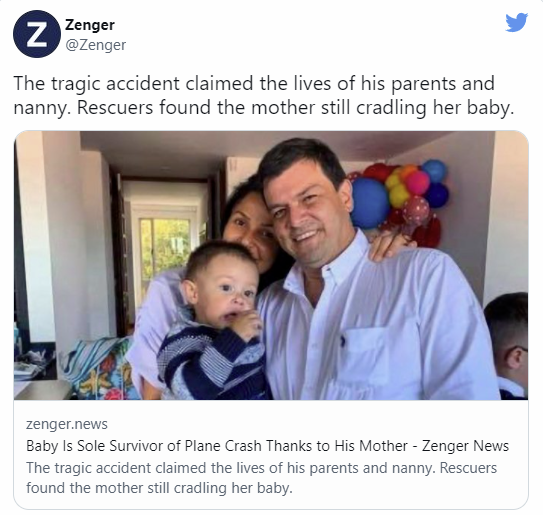 She used her body to shield her baby from the crash, like a shell. Everyone on that plane lost their lives except Martin who survived because of his mother's sacrifice.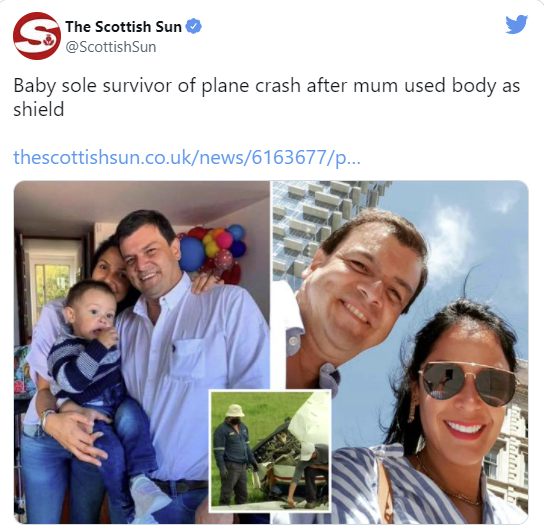 The baby was in stable condition and was taken care of at the hospital. What a sad story that reminds us of our mother's sacrifice.