We live in an unstable and scary world, where you can legally get robbed and you can do nothing about it. Now governments can determine if you are good enough to be a parent or not.
This unusual custody case will confuse you and make you angry. Amy Fabbrini and Eric Ziegler have been involved in a fight with the state to prove that they are capable of raising their two young boys despite their below-average IQs.
They have an IQ of about 72 and 66, which places them in the mild range of intellectual disability, as the average person's IQ is between 90 to 110.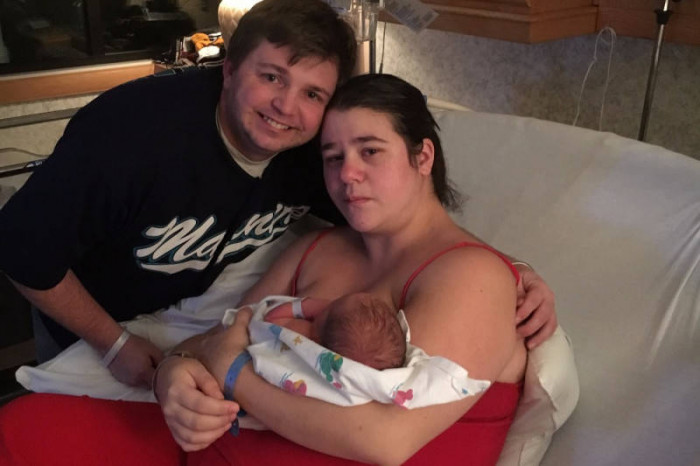 They had their first son about four years ago. They didn't know she was pregnant until she finally gave birth to her son in their home.
I thought I had kidney issues, the mother says. She was living with her family at that time, and they alerted the authorities about it and they took away the little boy from his mom.
Raymond Fabbrini said of his daughter that she doesn't have the instincts to be a mother. But this February, they brought into this world their second son, and he was taken away before they could bring him home.
Now both children are in foster care. The couple took many classes since they lost their custody. They took a nutrition class, first aid class, parenting class, CPR class, and psychological evaluations. 
Now they are living in Ziegler's parents' home and have high school diplomas, but none of them works.
How does the state decide whose child they are taking away and whose child they aren't taking away? According to the records, Ziegler slept with the baby on the floor and forgot to feed his dogs. 
But Ziegler denied all accusations and claimed they never happened. A national report says that 4.1 million parents in the United States have disabilities and around 100.000 of them have cognitive disabilities.
They are just like any other couple who are trying to be successful in life. Who wouldn't want to be together as a family?
What do you think about this? Is it fair to them? Share your thoughts in the comments on Facebook.