Molly Hughes, 21 months old now is celebrating after winning the fight with stage four cancer. She had a really difficult life since her birth. Just days after she came to this world, it was revealed that she had neuroblastoma.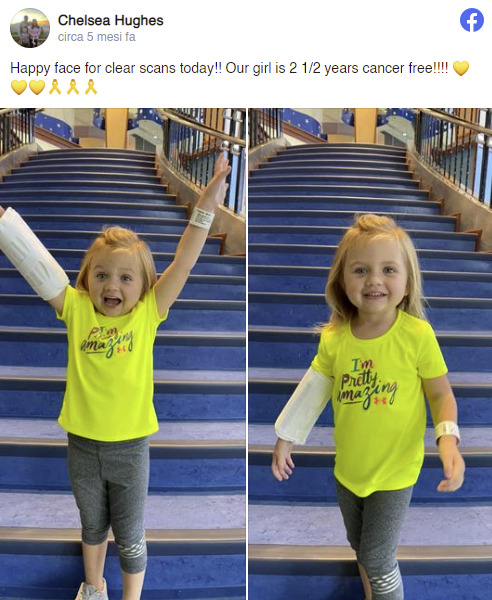 She has been in hospital more than at her own home. Neuroblastoma develops from immature nerve cells. It affects children younger than 5 years old.
Doctors diagnosed her when she was four months old. Her cancer progressed quickly.
She got cancer treatment for fifteen months in the hospital. After every treatment, she would knock down for a few days, and later she would be playing again, says her mother.
She survived cancer after months of therapy, and doctors declared she was cancer-free. It was unbelievable!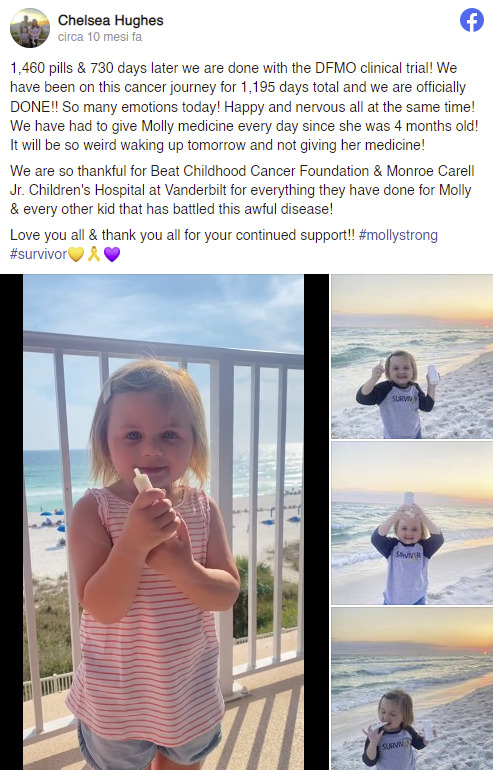 This type of cancer has a high fatality rate. It gives a lot of symptoms such as abdominal pain, weakness, fevers, anemia, and more.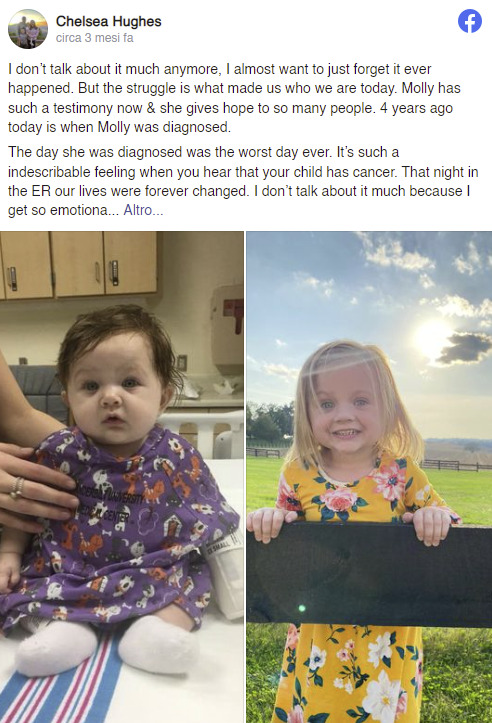 Little Molly conquered over her condition and now is four years old. You rock little champion!