A video of a Shih Tzu puppy is making the rounds on the web, in the scenes the animal appears in the pet shop called Chic Cheiroso, fighting with some bathers and groomers.
The Shih Tzu named Léo has been visiting the pet for 2 years and only lets one person bathe and shave him, which is Claudinei, owner of the establishment.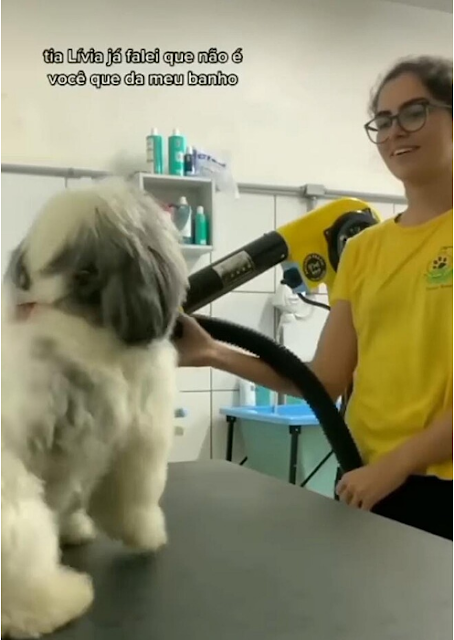 The Shih Tzu is refusing another bather.
We got in touch with Thayana Oliveira, who is a bather and groomer and was the one who filmed the scene to find out why the pet was preferred.
According to the collaborator, the dog was adopted when he was an adult and from the first time he went to the Chic Cheiroso pet shop, he got more confidence in Claudinei, as he is responsible for picking up and taking the animals.
"The first time was for clipping and it was an employee who is no longer in the pet who clipped, he was very angry but she managed to finish.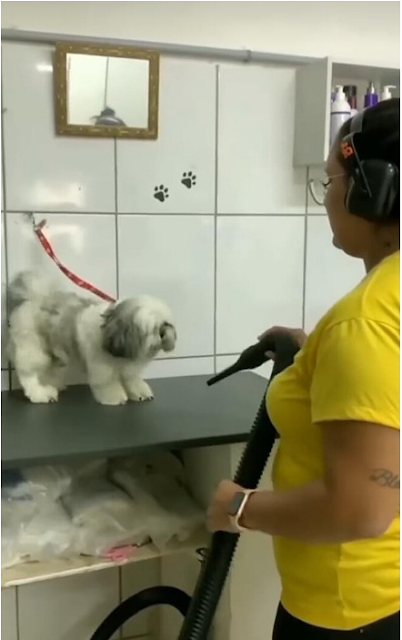 After that, Clau, he who does the transport, and picked him up the second time, since so just accept him", explained Thayna in an interview with Amo Meu Pet.
Also according to the bath and grooming professional, these cases of preferences are very frequent, always have those they prefer to be attended to.
The dog is happy in the presence of the groomer
"There are several dogs that have a preference but are not angry, it was simply the person they like the most", he concluded.
@deniseadote3's Instagram profile reposted the video and got more than 38,000 views and likes, in addition to 1,468 comments.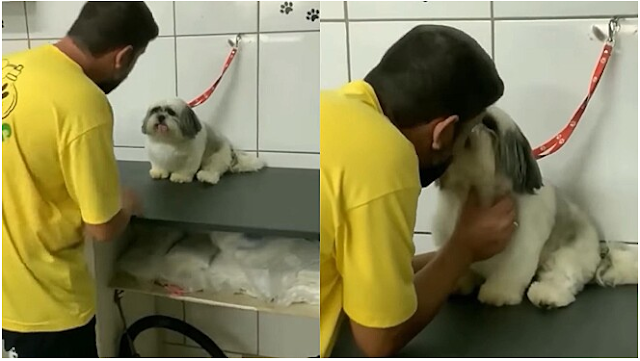 "I loved this video so much that I can't stop watching it", said one internet user.
"So tiny, but with such a strong personality! The most beautiful thing", Rafaela commented.
"Everyone has the right to choose," added a third.